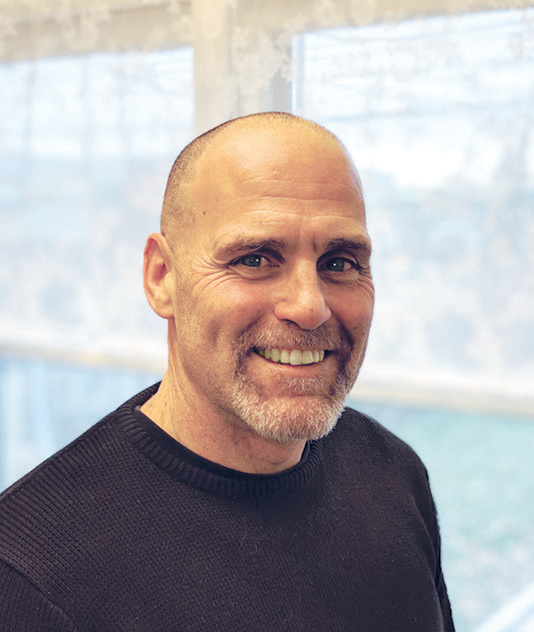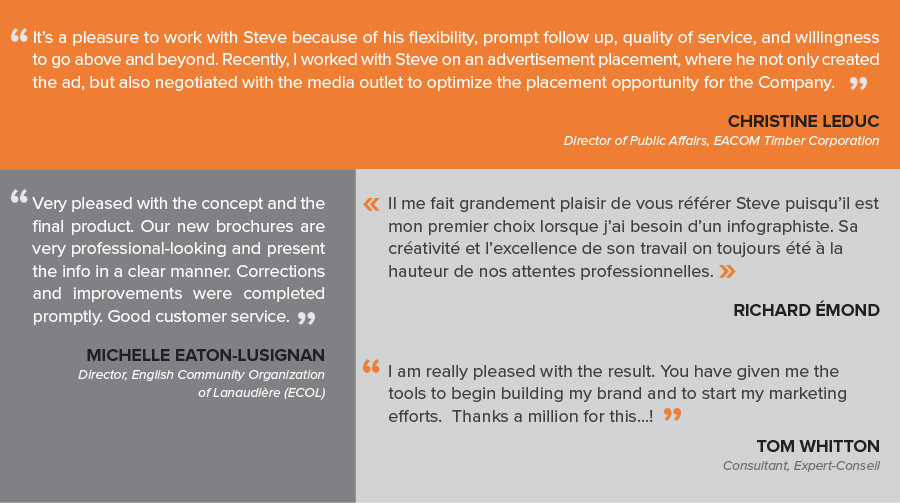 Hi. My name is Steve Ménard.
I'm an experienced graphic designer and brand design consultant. I've been serving clients for over two decades. I enjoy the challenge of helping startups and SMEs compete both locally and globally, to help revitalize their brand and increase their visibility within their target market.
I want to contribute to making

your organization

a greater success.
Why not get in touch?

I'd be more than happy to hear about what challenges you face in selling/promoting your product or service, whether you're a business or non-profit organization.

We can discuss different strategies that will get your message out.
I'm here to help! (514 462-0130) or email

(please fill in the form below).
Bonjour, mon nom est Steve Ménard.
En tant que designer visuel et consultant en branding avec plus de 20 ans d'expérience, mon objectif principal est de supporter les startups et les PME dans leurs efforts à concurrencer au niveaux régionaux et internationaux. Ensemble, nous pouvons revitaliser votre image et améliorer votre visibilité auprès vos marchés cibles.
J'aimerais contribuer au succès de
votre organisation
.
Je suis ici pour vous !

Il me ferait plaisir de discuter comment votre entreprise pourrait bénéficier de différentes stratégies de promotion et/ou du branding. 
Vous pouvez me contacter directement au : 514 462-0130. Ou si vous le préférez, par courriel en remplissant le formulaire (ci-bas).
Thank you! We'll be back in touch before you need to recharge your laptop! Merci! Nous vous répondrons sous peu.