Various assets created for Paravie Fitness marketing campaigns, between 2018-2019.
Website hero images (sliders) Facebook ads, coupons, posters, community paper ads, promotional items. 
All designs and layouts © 2018, 2019 Design DXM.
As part of a client re-engagement campaign (email, social media) for a local fitness studio, savings coupons and facebook ads were created. Initial results were promising, with two new client sign ups within the first week. 
Social media ad for Paravie Fitness re-engagement campaign.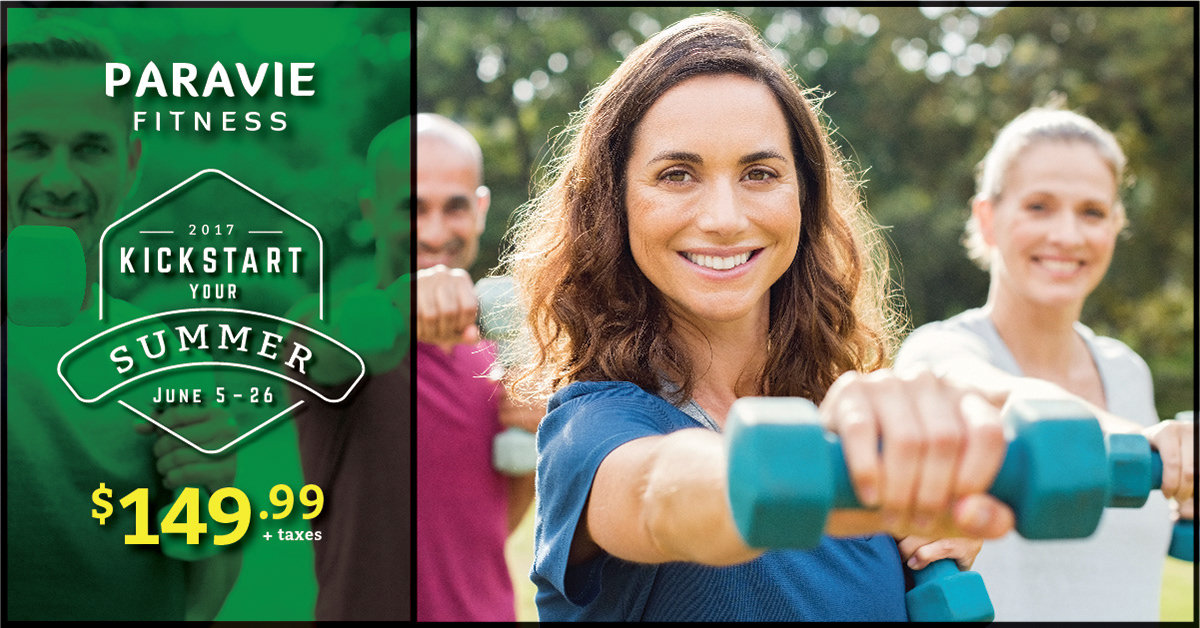 Web site banner and social media post (Eng version) for summer bootcamp promotion.
Facebook ads (series) for 21-Day Challenge, targeting Paravie Fitness alumni.